Mariner : The maximal usability!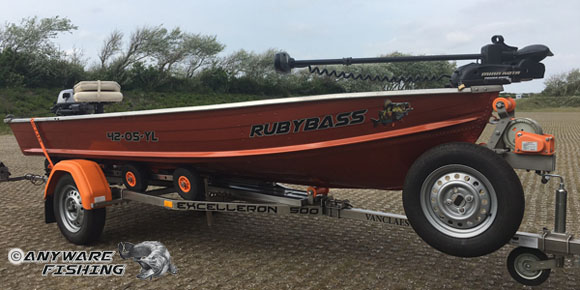 ‍

RubyBass is an ultra light bassboat ensuring usability in all situations even when no boatramp is available. Virtually anywhere we can put this boat on the water, the trailer is shiftable and with our Ford Ranger we dispose of a very strong combo, as you can see on the underneath picture.
‍
Boat specifications : Mariner 14M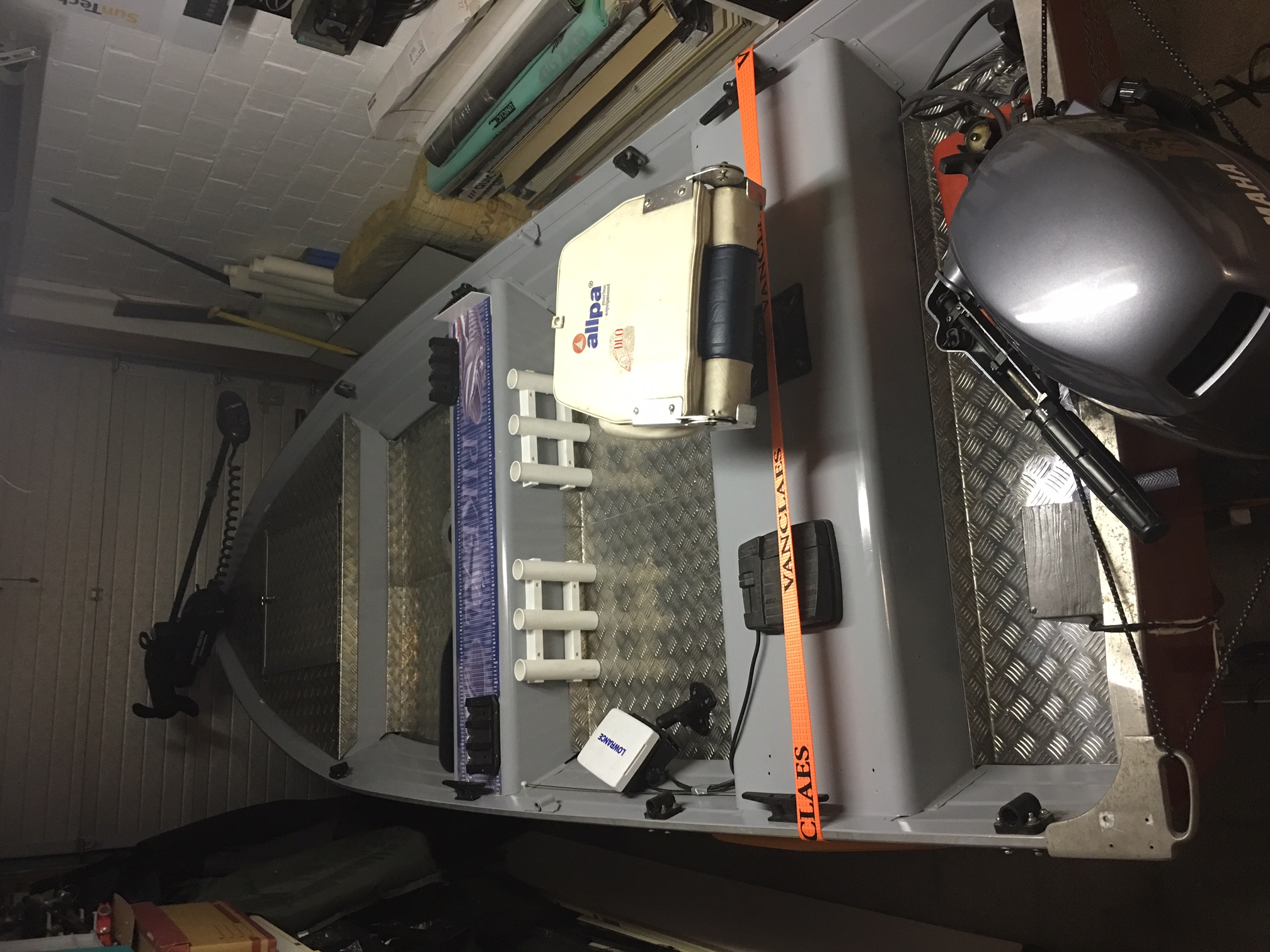 Length : 4,12 m
Width : 1,40 m.
Weigth : 57 kg.
Max. persons : 4.
Max load : 429 kg.
Fuel capacity : 15 l.
Engine : Mercury Fourstroke EFI 15HP.
‍
‍
‍
‍
Electronic Equipment

Equipped with a Lowrance HDS 5 gen 2 sonar and a Minnkota Powerdrive fronttroller. This enables us to cope with most of the fishing situations even in this lightweight solution. As the boat has been built up from scratch a few years back, an aluminium floor has been installed, a small casting deck in the front and decent pivotable fishingseats put in place. Even an automatic bilge pump has been built under the aluminium floor.
Optionally a blackbox can be installed with 12 inch screen en dual Live Sondes for real-time fishing spot scanning (mandatory for pelagic fishing).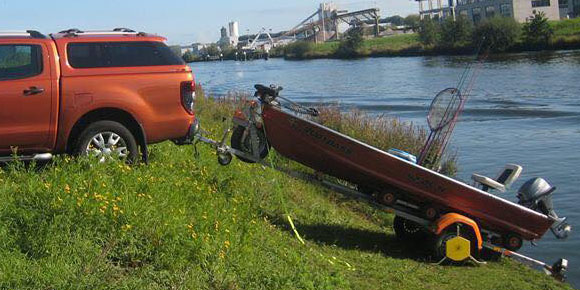 Fishing techniques

The RubyBass is the ultimate trolling boat, as it is small and agile, very precise steering is possible making it ideal for trolling for perch in the summer, or for pike in the other seasons. So well adapted it is a great tool to stroll along the riverbanks, in search of predators. That's why no river is safe for this fishing machine.
Typically while trolling, we make a stop at hotspots for casting out the neighborhood. A stop can also be held at bridge heads or deep taluds to switch over to vertical fishing. Quickly deploying the Minkotta and securely hopping over every inch of the bottomstructure of those zanderspots.
When investigating deeper spots, also pelagic fishing is one of the techniques for which the RubyBass is perfect : swift, agile and precise.