RubyZander : The swift pelagic machine!‍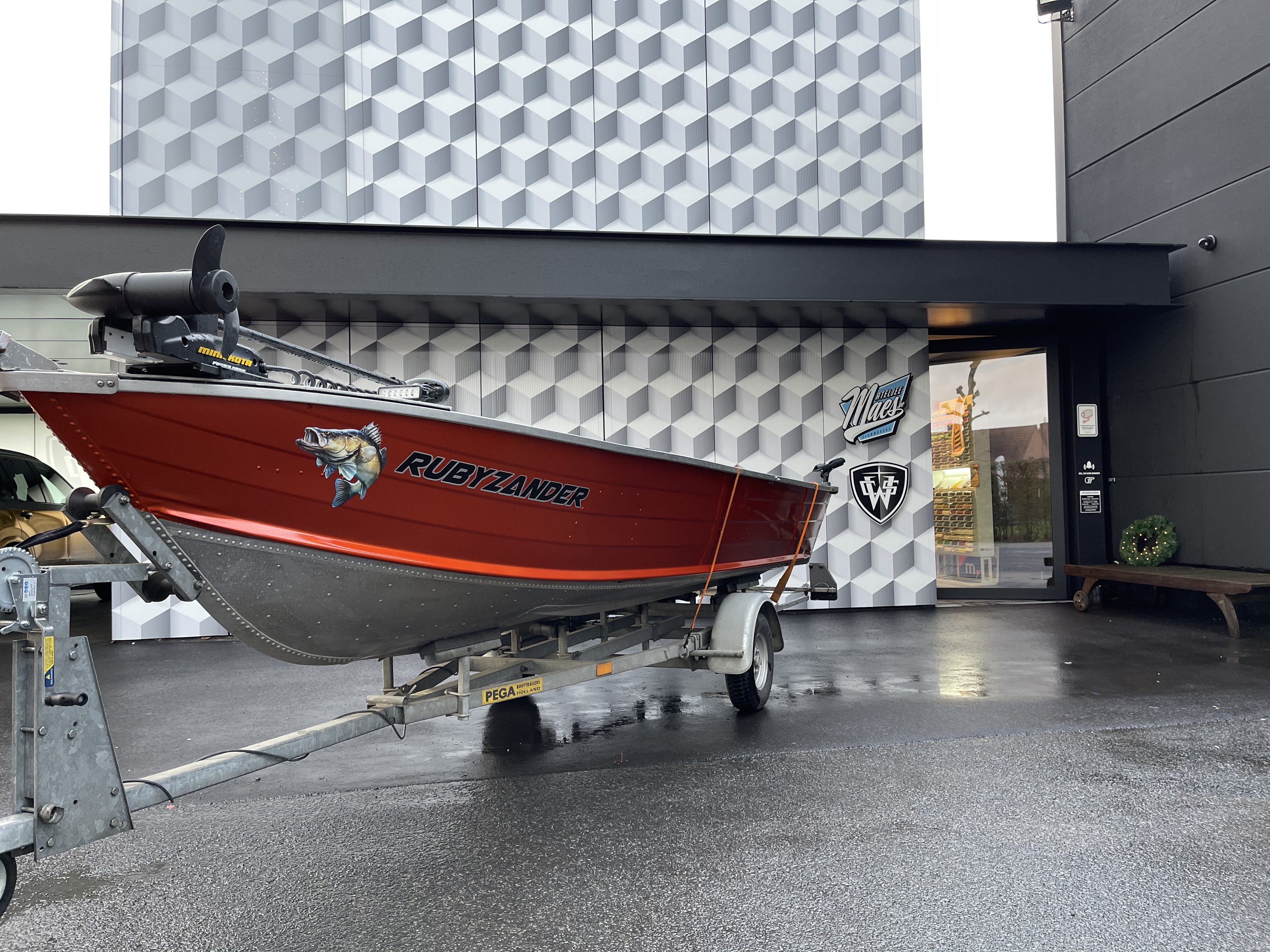 RubyZander is equipped with a wooden floor and 3 banks, completed with two turnable fishingseats.
Further Railblaza Rodholders and accessoires and Lithium-Ion batteries as power supllies...
‍
‍
Boat specifications : Quicksilver 500SF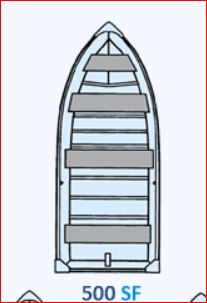 Length : 4,93 m
Width : 1,70 m.
Weigth : 116 kg.
Max. persons : 5.
Max load : 446 kg.
Fuel capacity : 15 l.
Engine : Mercury Fourstroke 15HP.EFI
‍
Mercury 15HP Fourstroke EFI

Mercury, go boldly!
This 15HP Mercury from the series #Fourstroke is an very reliable engine, handstarted and controlled.
It is known as a powerful workhorse, who does his job silently and without any issues.
Although the boat is allowed to be equipped with a stronger motor upto 30HP, with this 15HP engine it will enable the fishermen to use it without need for an ICC navigation license.

‍
Electronic Equipment : Lowrance the ultimate HDS fishing system

Equipped with Two Lowrances HDS9 and HDS12 gen 3 sonars in network coupled to the Motorguide Xi5 fronttroller. In combination with the Genesys Live charts, this enables touchscreen navigation with routes on the maps and spotlock anchoring on fishy waypoints!
Thus ensuring the most comfortable ride with a view on the gpsmap at the same time as the 2D-sonar with A-scope, the Downscan and the Side-Imaging. .
Optionally a blackbox can be installed with 12 inch screen en dual Live Sondes for real-time fishing spot scanning (mandatory for pelagic fishing).

Fishing techniques

Generous in space, known for its agility and easy handling, this boat is the ultimate pelagic fishing platform.